重要日期

截稿日期:

2018年4月10日




(延期至 2018年6月25日)

会议日期:

2018年7月23-25日

录用通知:

投稿后20-40天

论文出版:

收到最终稿后15-20天
更多会议
联系我们

手机:

0086-18101720867

座机:

021-51098086

QQ:

2934920393

微信:

18101720867

huiyi123公众号

huiyi123微信客服
演讲嘉宾
演讲嘉宾信息如下: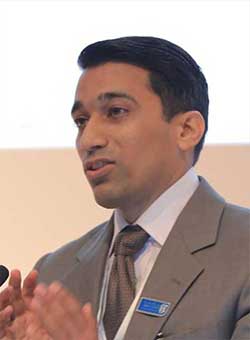 Dr. Muhammad Khurram Khan, Professor
Center of Excellence in Information Assurance, King Saud University, Saudi Arabia
Biography: Dr. Muhammad Khurram Khan is currently working as a Full Professor at the Center of Excellence in Information Assurance (CoEIA), King Saud University, Kingdom of Saudi Arabia. He is the Editor-in-Chief of 'Telecommunication Systems' published by Springer-Verlag with its recent impact factor
Topic: Cybersecurity of Smart Cities: Challenges, Threats and Issues
Abstract: The modern and disruptive technological advancements offer profound promises for the future of smart cities, which harness the power of ICT to address the urbanization challenges and consequently bolster the quality of life of its inhabitants. Recently, it has been witnessed that many countries have built smart cities and this concept is booming worldwide. The use of cutting-edge technologies in the smart cities e.g. cyber physical systems, IoT, Cloud computing, blockchain, and Big Data could bring an array of benefits to provide a multitude of useful services that may help all the stakeholders. These services can be extended to a wide range of domains for efficient urban operations, including the environment, transportation, healthcare, tourism, mobility, energy management, and safety and security etc. However, the increased connectivity of smart cities may expose them to a diverse set of Cybersecurity risks, which could put the entire city operations and lives of its inhabitants at jeopardy. Therefore, as smart cities move from concept to reality, Cybersecurity becomes a top concern for the digitally connected communities. In this talk, we would explore various technical and technological concerns that could be faced by the smart cities. In particular, we would focus on the Cybersecurity challenges, which should be placed at the top of the agenda and recognized as the paramount priority of the stakeholders. Moreover, we would also discuss some of our research contributions as well as future directions in this domain.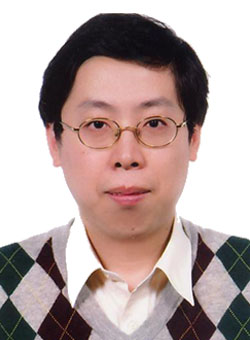 Dr. Wen-Tsai Sung, Professor
Department of Electrical Engineering, National Chin-Yi University of Technology, Taiwan
Biography: Dr. Wen-Tsai Sung is working with the Department of Electrical Engineering, National Chin-Yi University of Technology as a professor and Vice-Dean of Academic Affairs. He received a Ph.D and MS degree from the Department of Electrical Engineering, National Central University, Taiwan in 2007 and 2000. He has won the 2009 JMBE Best Annual Excellent Paper Award and the dragon thesis award that sponsor is Acer Foundation. His research interests include Wireless Sensors Network, Data Fusion, System Biology, System on Chip, Computer-Aided Design for Learning, Bioinformatics, and Biomedical Engineering. He has published a number of international journal and conferences articles in his areas. Currently, he is the chief of Wireless Sensors Networks Laboratory. At present, he serves as the Editor-in-Chief in three international journals: International Journal of Communications (IJC), Communications in Information Science and Management Engineering (CISME) and Journal of Vibration Analysis, Measurement, and Control (JVAMC), he also serves as the other international journals in Associate-Editor and Guest Editor (IET Systems Biology).
Topic: Some Innovation IOT Systems Integration and Applications
Abstract: IoT (Internet of Things) System is a rapidly developing area, a combination of Network, mathematics and computing technology in order to enhance the complex sensors network and data aggregation. Traditional Wireless Sensors Networks method does not have the ability to process hung amounts sensors signals, that is why the Wireless Sensors Networks design only one cluster or one-layer framework. This speech brings together some of the optimal fusion of innovative information technology and methods and it provides to the listeners on this issue have further improved System Integration and Applications in Wireless Sensors Networks. This will allow scientists to develop smarter process strategies for multi-sensors signals and data.